Timberleaf, Lexington's latest new community now under construction in Roselle, is off to an exceptional start. Thirteen of the 64 available Mews rowhomes sold in the first month, and the pace shows no signs of slowing.

Timberleaf offers a pair of three-story floorplans. The Warrington is a 1,756 square foot home offering 2-3 bedrooms and 2.5 baths, with a base price of $399,900. The Coventry is a 1,914 square foot home boasting 3-4 bedrooms and 2.5 – 3.5 baths, with a base price of $429,900. All homes feature uniquely open floorplans with balconies and include 2-car garages, 9' first floor ceilings, quartz countertops in the kitchen and baths, and much more.
Timberleaf's location is also hard to beat. The I-390 interchange is nearby, the Schaumburg Metra station is a five minute walk, and you're just a short hop to O'Hare, shopping and dining at Woodfield Mall and recreation hubs like Busse Woods.

We talked with Sales Managers Susan Avicola & Joan Svoboda to gain some insight into what has made Timberleaf such an instant success and  an ideal place to call home.

"To me, the hallmark of Timberleaf is the floorplans. Both really make the most out of the space available," says Avicola. "The main floor den on the Warrington plan is spacious, and can serve as an office or multi-purpose room. Work from home is here to stay, so having that kind of flexibility is important for the modern homebuyer."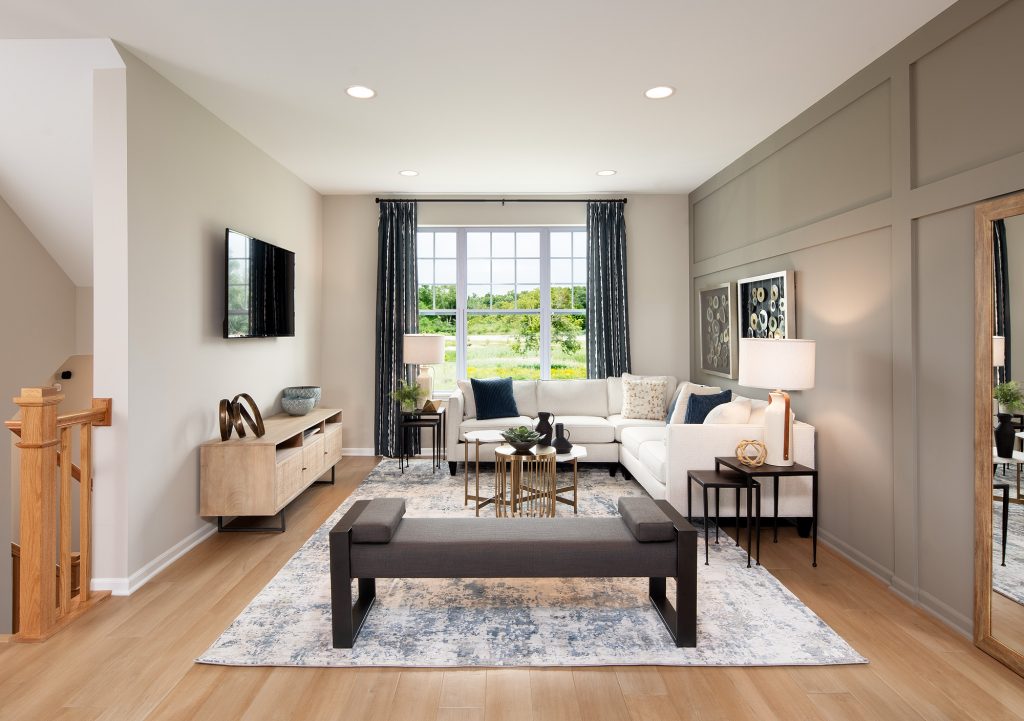 According to Svoboda, the abundance of space inside and out is a recurring theme she hears from buyers and prospects. "I've heard comments about other townhome communities feeling jammed together, almost like an apartment complex," Svoboda says. "With Timberleaf, it's more of an open layout concept. The acres of open land available allow for some great views and privacy."

So who's buying? In a word, everybody. "Timberleaf is really showing its flexibility and appeal to a variety of lifestyles and needs," Avicola says. "We've seen single buyers, first-time homeowners who are moving out of the city and into the suburbs. There are also several married couples, some with children, some without. And of course, like any townhome community, there are retirees looking to downsize."

Svoboda says she's not surprised by the wide-ranging demographics of this group of buyers. "I think there's something here for everyone," she says. "Whether it's a first-time buyer, a city transplant who still wants close highway access, or empty nesters seeking to move into their last home."

Another hot selling point for buyers is the option to customize floorplans with many flexible room options, and add personal touches to the designs.

"So many of our prospects talk about the lack of choices when buying a fully-completed inventory home," says Avicola. "They're forced to accept the design decisions that were made by someone else. It's the opposite here at Timberleaf. Buying early really gives you that opportunity to tailor your home to your personal tastes and lifestyle."

"It's also worth noting that the quality of our fixtures and finishes is a step above our competition," Svoboda adds. "Buyers are very excited by the choices we offer them. They love that our selections are presented in a more 'ala carte' style rather than as a one-size fits all package."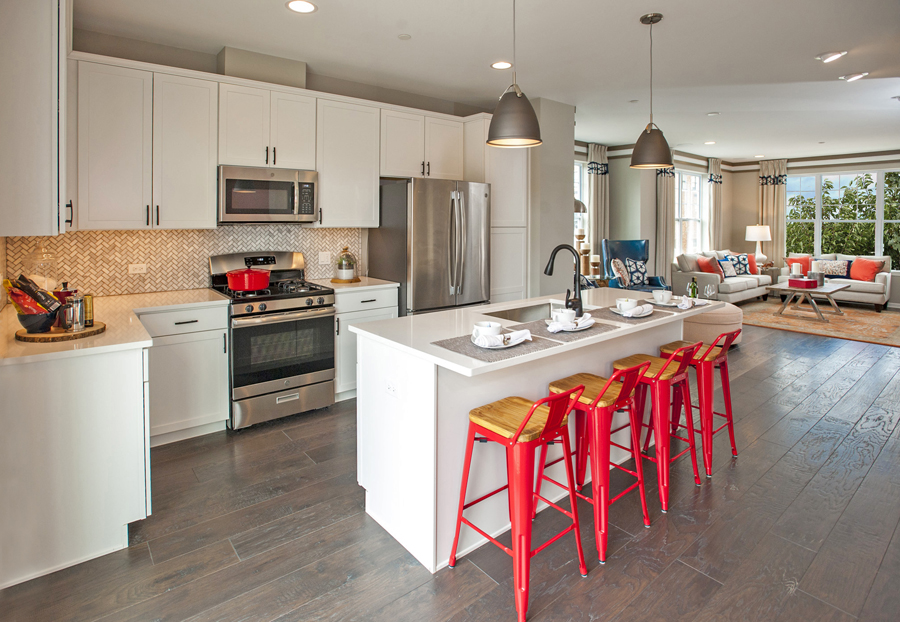 To schedule an appointment to visit the property, call (847) 232-7200, or visit the Timberleaf page on our website. The Sales Office is located at 7N601 Rodenburg Road, Roselle, IL 60172. Modes are currently under construction.